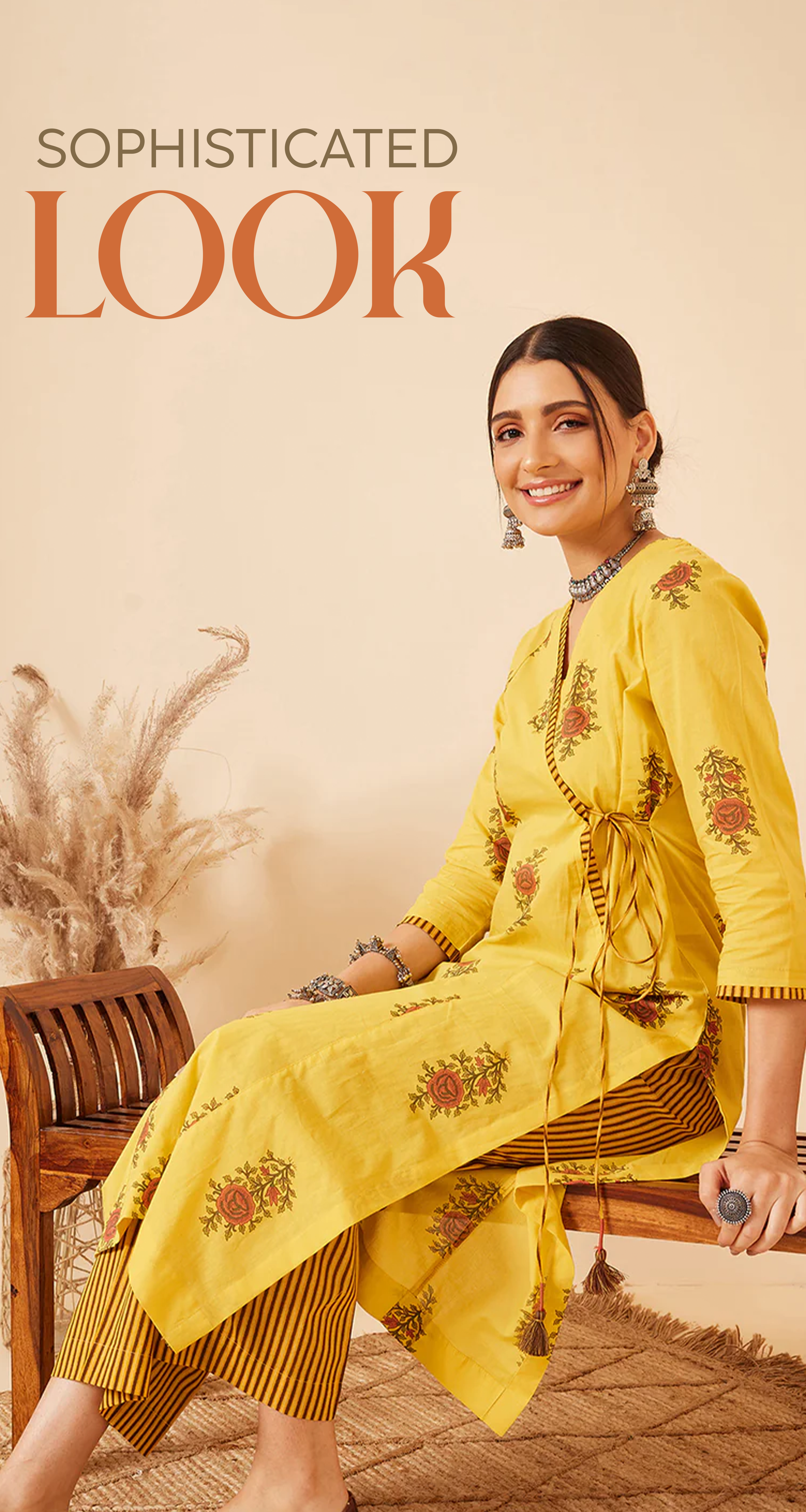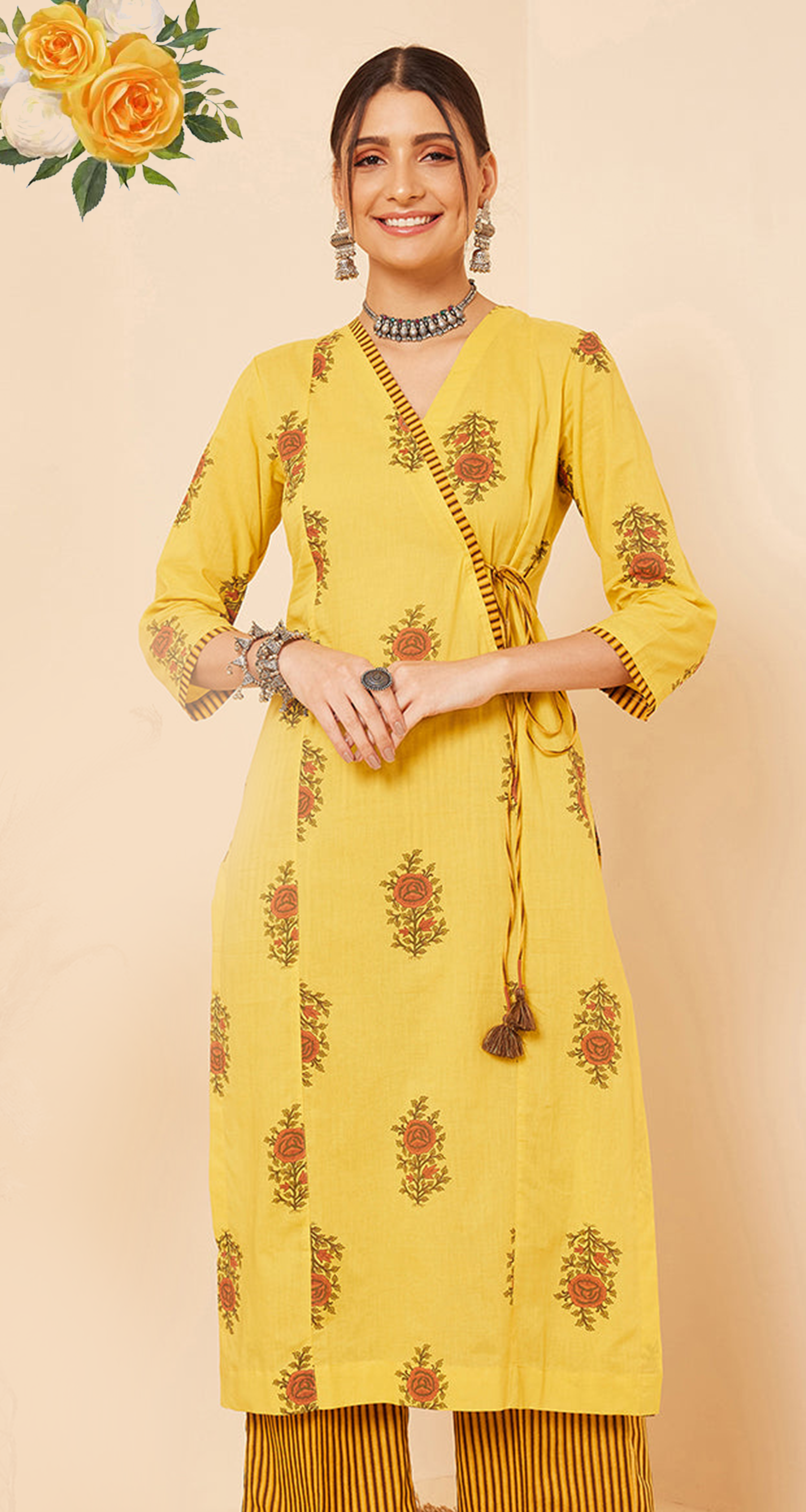 Designer Kurti set To Slay Every Day
 We have listed the designer kurti so that you do not have to scroll through and find something extraordinary fit for yourself. There are a variety of silhouettes you can choose from, outfits which are designed keeping all the necessities of a woman's needs in different occasions and situations. 
Are you a working woman? Or a woman who is always in a hurry? If you are having a hard time deciding which top and bottom should go together, choosing a pair of co-ords can save a lot of time. Whether it is a meeting or Sunday brunch with friends, one prefers to be presentable as it can always bring some good attention. But while managing all our house chores and office meetings, one can often fail to choose a well-paired outfit. It is said first impressions can create wonders and it becomes so easy to look versatile with co-ords as it is always in trend and hassle-free. Having neat co-ord dresses in your capsule wardrobe can have a positive influence on your friends and your schedule. Apart from its versatility, having a go-to pair can be very handy in hasty situations, and being comfortable contributes to self-confidence. Co-ord is a once and all solution for your styling worries. 
Ethnic co-ords by Stado are constructed while keeping the latest design of kurti and comfort as a priority. These relaxed fit sets are perfect for meeting brunches or your unplanned evening soiree.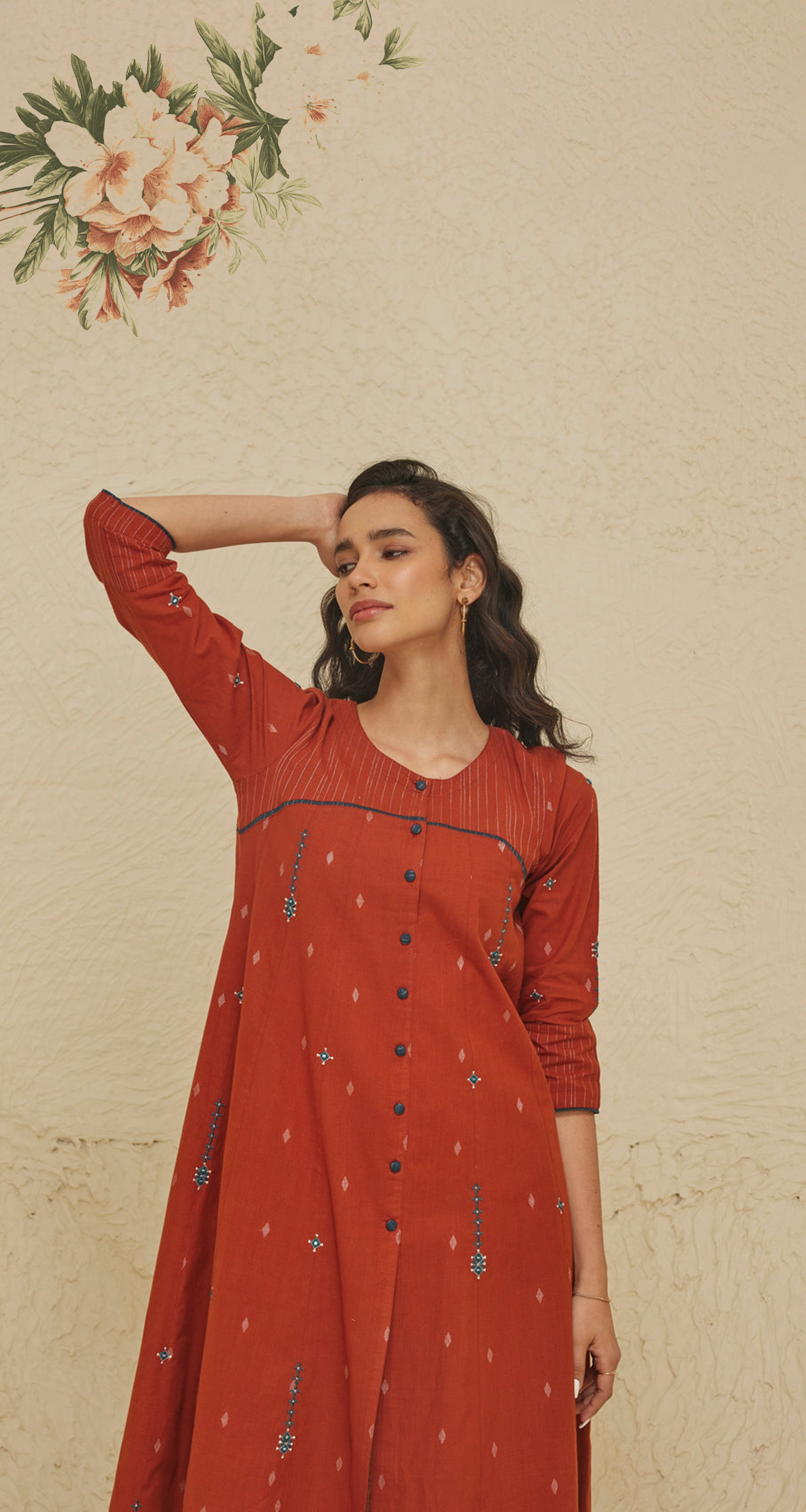 Designer Kurti To Wear During The Maternal Period
The maternity period is the most beautiful and crucial part of a woman's journey, and to boost your confidence during that period, you must wear kurti pant set design that is comfortable and classic. After the trimester woman's body starts changing and it is important to make sure of flexible body movements. Due to ill fit and tight clothing, doing everyday chores becomes very difficult to perform. Imagine fixing your clothes while making your food and sweating and being in physical discomfort, sounds like a nightmare right?  Living like that would quite feel like hell, and to avoid such situations one has to be pre-prepared with all the well-planned clothing. To reduce the physical burden it's suggested to wear manageable dresses which can be worn in further maternal periods too, since a mother needs room for the baby too. One can choose either a wrap dress or loose-fitted kurtas, due to changing body measurements it is suggested to go for a flowy fit. 
As for the fabric, breathable natural fabrics like cotton and linen are the most suitable ones.  Usually, the clothing bought in this period is secured somewhere in the corner of your closet after the maternity period, and let us be honest we never use them again, either because it doesn't fit or simply we don't like it anymore. To avoid such clothing waste, Stado has designed the latest design of kurti you can wear for daily purposes and can also be worn during the maternal period.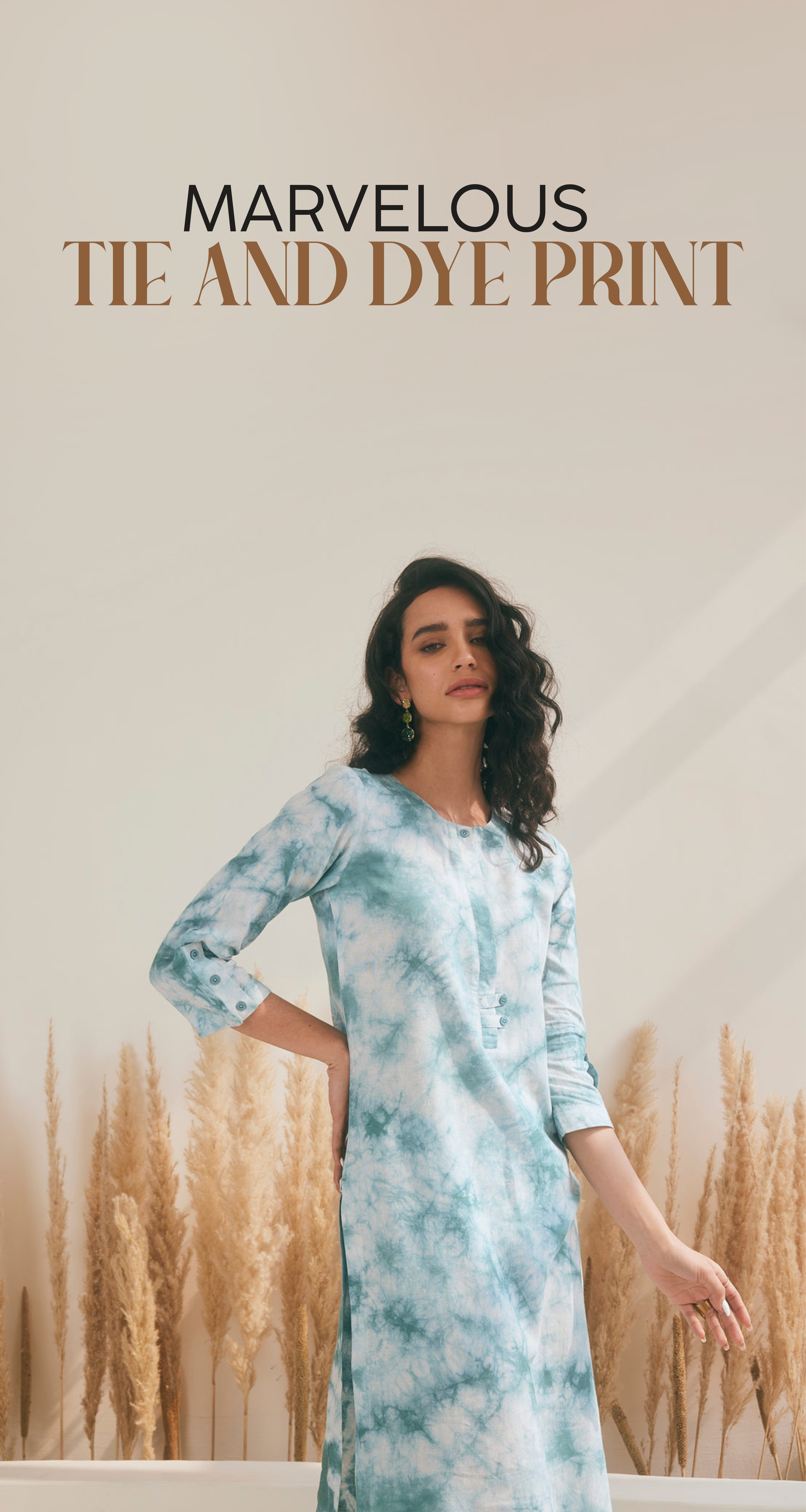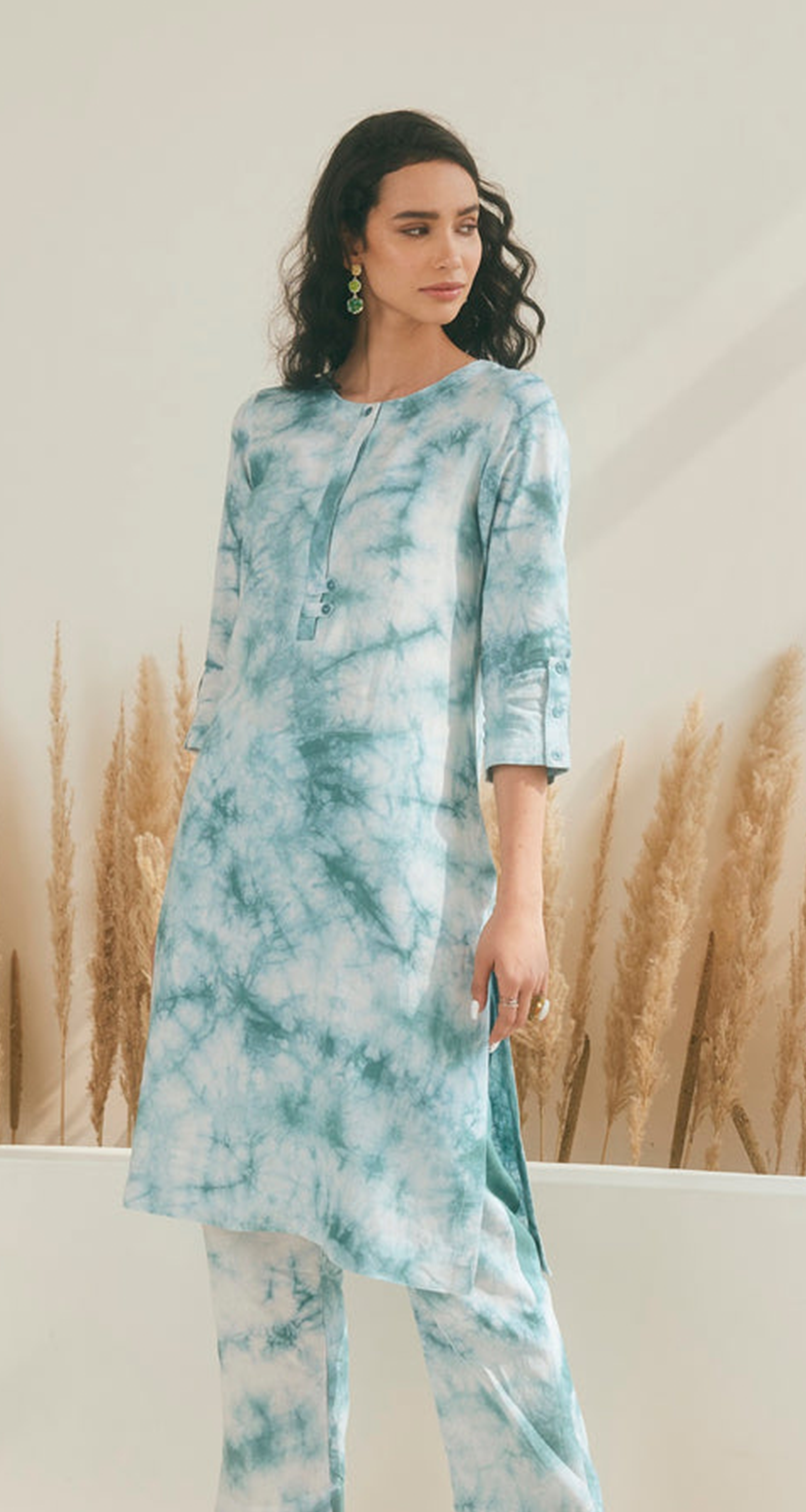 Tie-Dye Designer Kurti Sets Are The New In
 Tie-dye is a textile art form that has been used since the Old Ages and is still been worked on using different techniques and in different art fields. This art form is colorful and intricate, created by tying certain parts of the fabric with thread, clamp, or by applying resist dyes. Afterwards dipped in a pot of colours, tie and dye clothing is known for its playful nature. 
Here few of the designer kurti set for women that are designed using the marble tie and dye technique. These fits are suitable for both formal and friendly meetings. it has a comfortable homely feel, which is an exceptional quality. Since it is a very minimal and modest outfit. It is quite easy to style these outfits, whether you want to add high heels or traditional juttis, jhumkas, or elegant small earrings, this outfit can carry any look. Wearing a tie-dye outfit can create a unique and memorable impression on your loved ones.
Frequently Asked Questions
Long designer kurtis form an illusion that makes you look slim. Do not pick up floor length kurtis as they will make you look plump. Instead, shop for latest design of kurta for ladies that are below the knee and a few inches above the ankles.
Designer Kurtis that end above the hip is perfect for those who have a chubby figure. These are not very long and thus do not keep the hips feel constricted. he oversized short kurtis are perfect for ladies who have a hefty figure.
Designer straight-cut kurti set new design are a popular style. The kurta reaches almost to theankle and looks the best with pants. You can choose from a variety of straight-cut kurtis depending on whether you want to wear them to a casual or formal event.
Go for a French braid hairstyle or a straight ponytail style. A messy half-up and a puff hairstyle also make you look stunning when you wear latest design of kurti to an event.
If you have a heavy bosom then you need to balance your body structure. If you have an apple-shaped body buy the A-line designer kurti sets online. This style of kurta deviates attention from your crest and focuses on the lower part of the body.