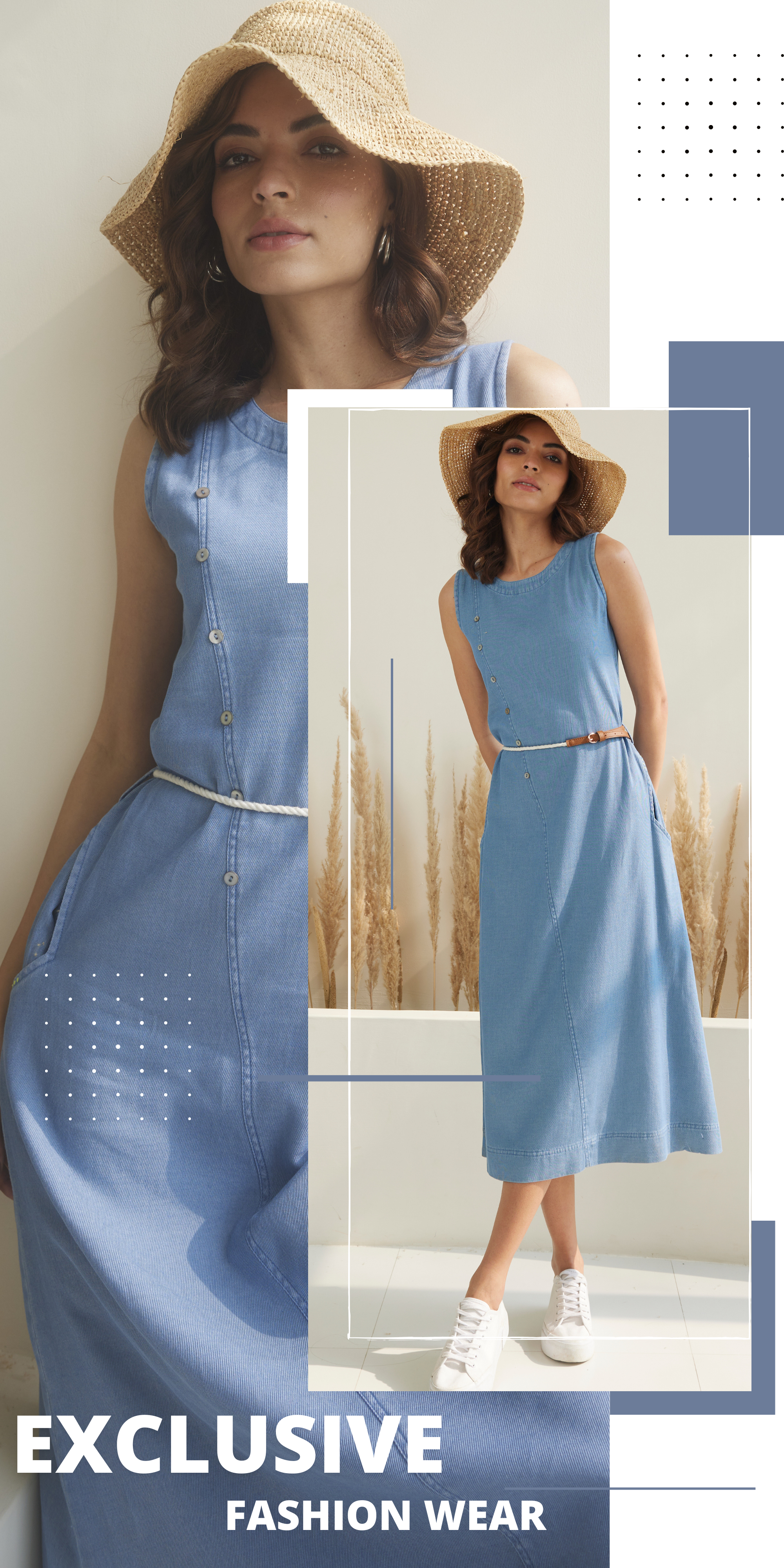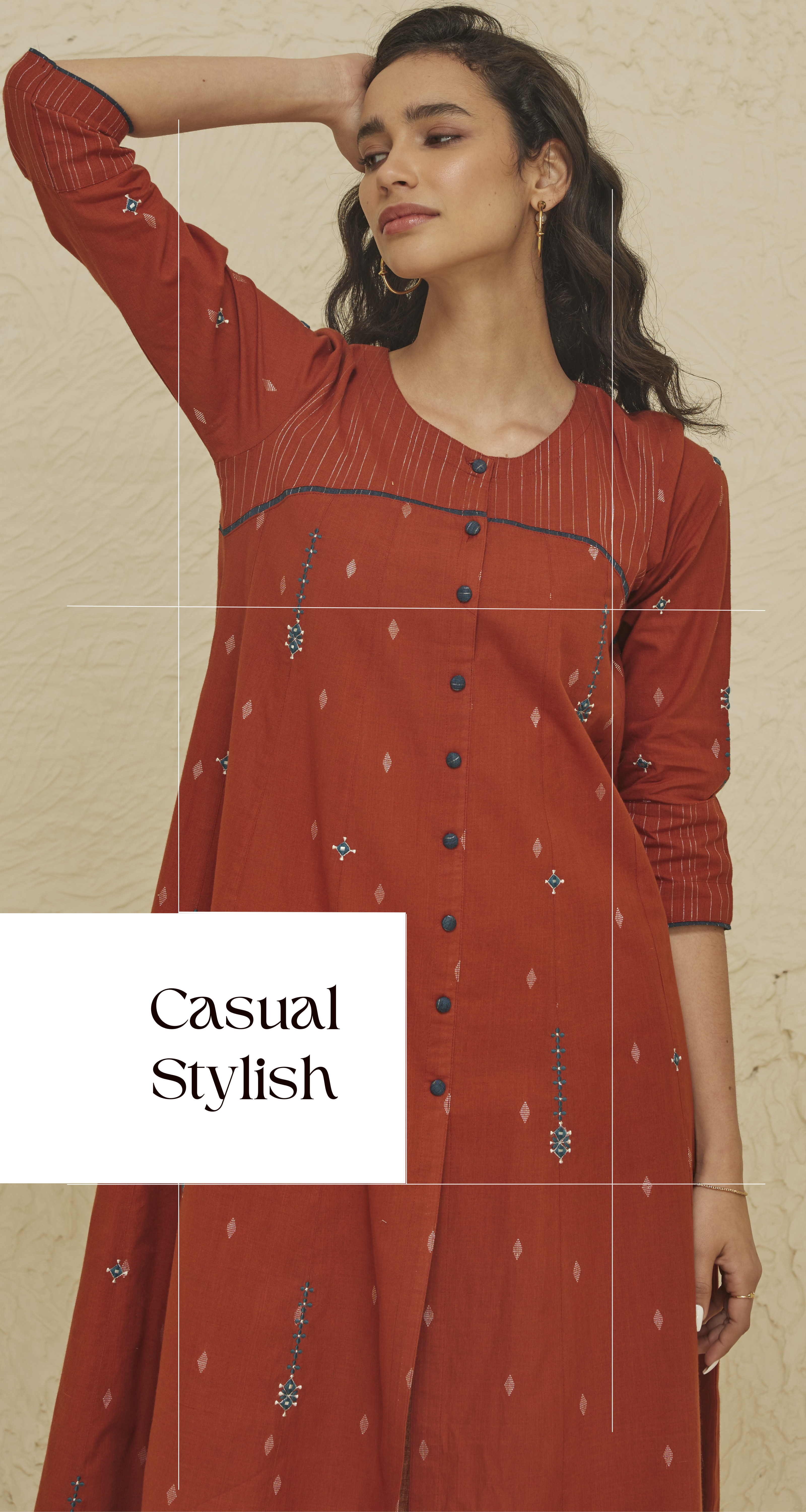 Summer Wear for Women - Flaunt Your Summer Outfits on Any Occasion
As the chilling winter months, summer is on its way to arrive with renewed hope and joy. It is time to switch from high-neck blazers to comfortable wear. Visiting Stado.in will let you come across some of the latest collections of summer wear for women
Summer is all about high sunshine, warm winds, and tan lines. This year, we have come up with a stylish collection of summer dresses for women to hook up. Whether you move to a picnic or pool party, putting up the right dress will let you have a good time.
From bright colors to lovable printed dresses, we are proud to introduce some exclusive collections for women. Some of our exclusive summer wear dresses for women belonging to all age groups include
Printed kurta sets
Gowns
Co-ord sets
Skirt sets and many more
We update our summer dresses collection very frequently and that will swear you to make a sartorial statement this summer. Our team continuously updates the websites for the convenience of our valuable visitors.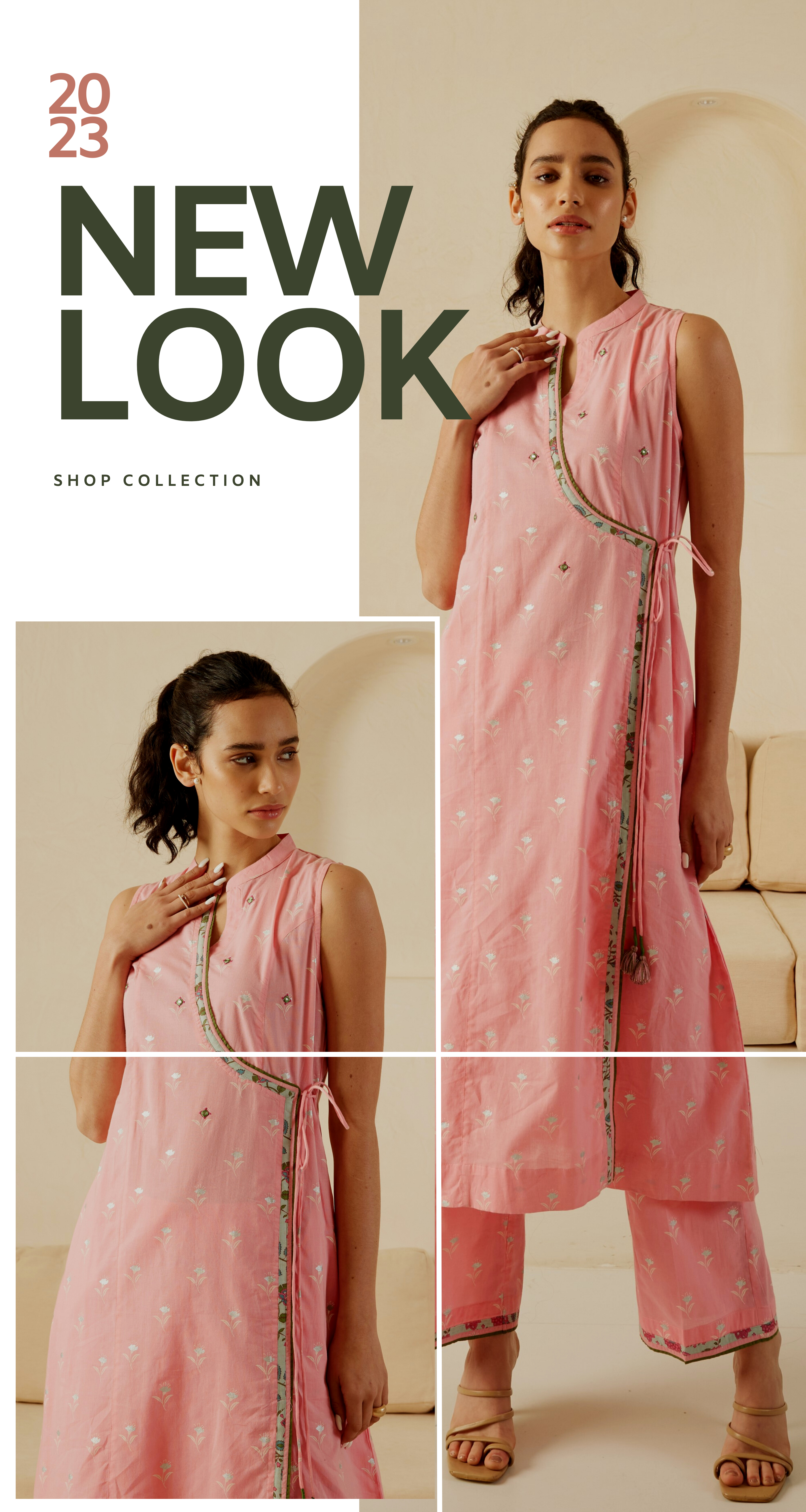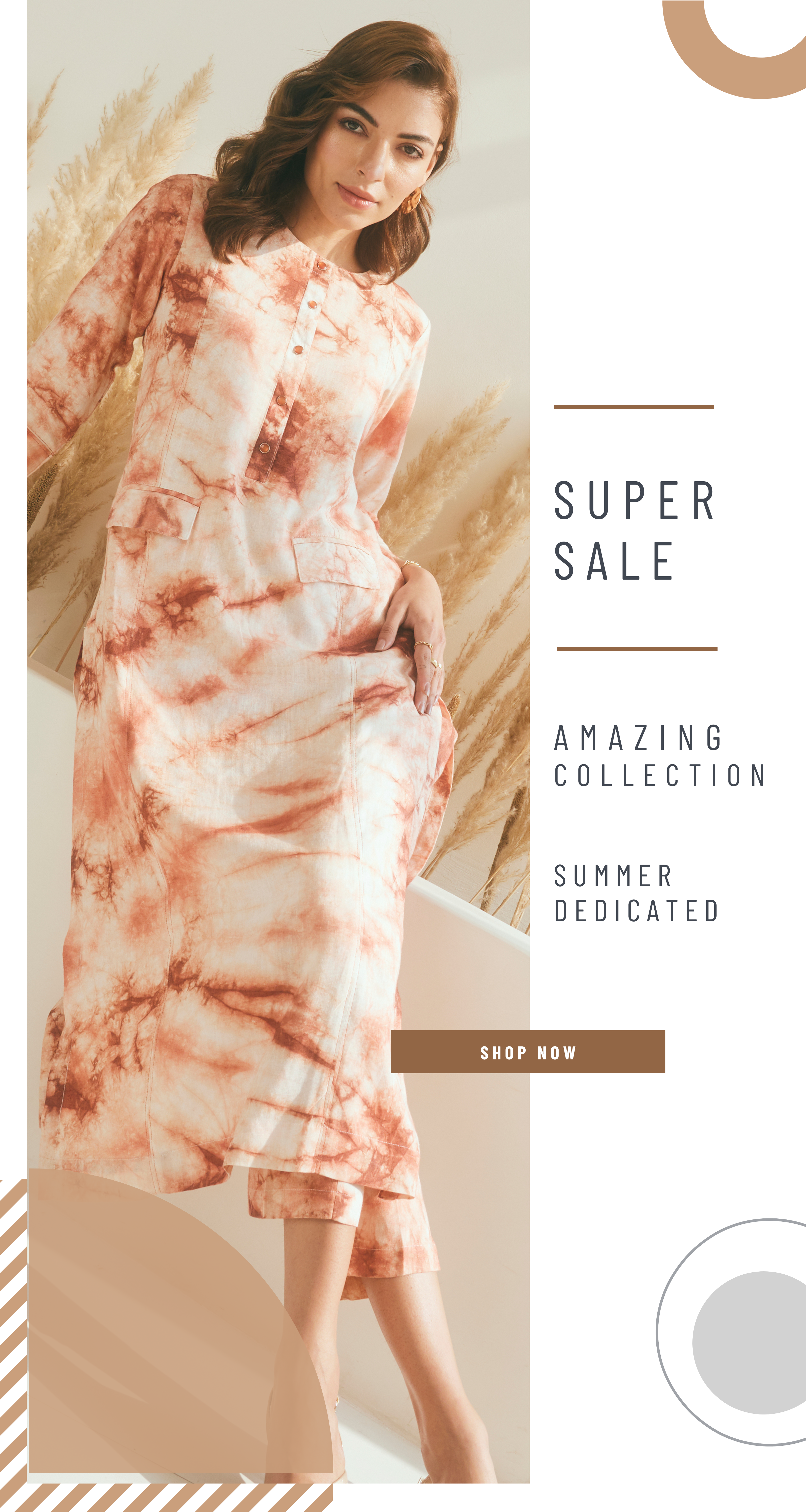 Buy the LatestWomen'sSummerWear '23 Trends
Stado is your one-stop destination to come across the latest summer fashion women's dresses in the
world. With variable sizes and styles, we have been successful in an aging to bring to you the most trending must-have dresses online.
Comprehensive information in terms of a style statement, detailing, fabrics, highly exhaustive size guides, and product views; will help in breezing through the process of choosing the right product.
After you are done with the selection of the dress of your choice and placement of the order, we will ship the pick within a few hours. Log on to our ebsite to come across the section that is dedicated to the latest summer collection for ladies for 2023.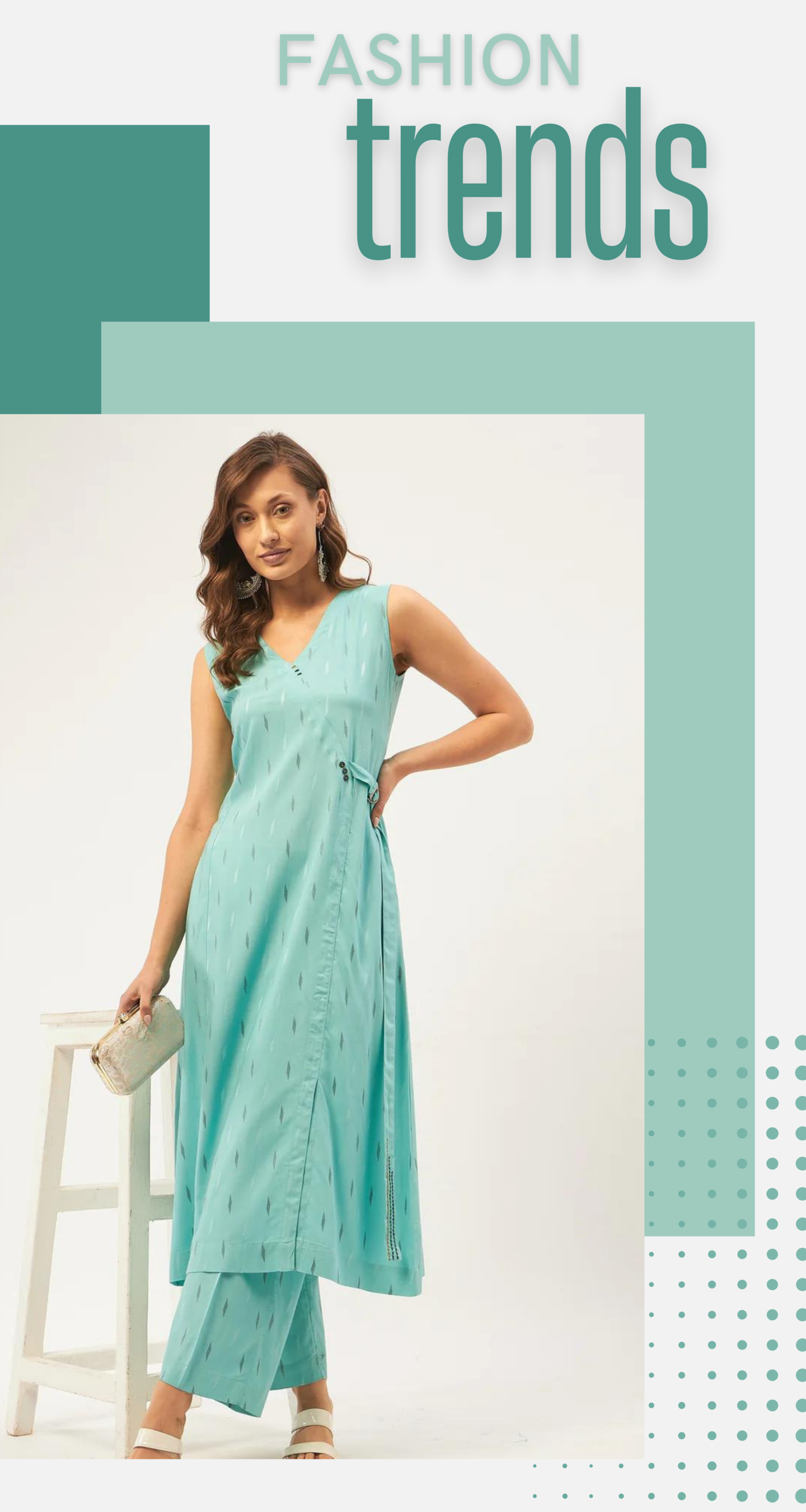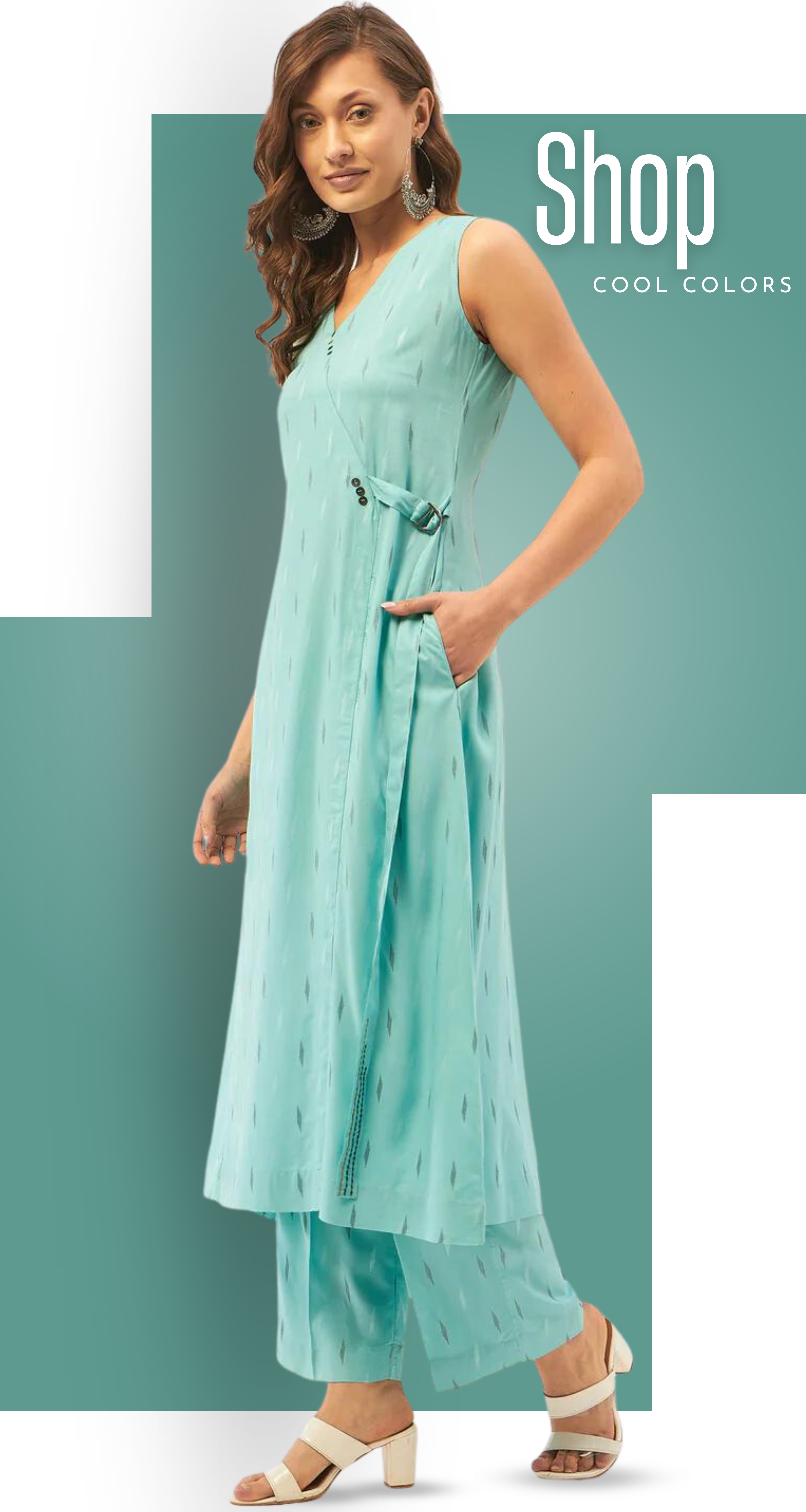 Bid Adieu to Your Worries about Party Wear in Summer
Elegant Summer wear dresses to add Comfort and Style to your Personality
When it comes to attending a party or any event during summer, detailing seems to be the core activity. On the way to attend a party, the selection of a good-looking and comfortable dress is the only motive.
With a myriad of collections available, it may sometime seem difficult to make the right selection. Logging in to Stado will help in bidding adieu to this worry. We have introduced some of the latest collections of women's dresses for summer weddings.
From floral to plain collections, going with the most appropriate option will make you look cheerful. Also, the right clothing will prevent you from getting suffocated.
Cute summer wear for women is one of the highly vogue and practical options to include in the
wardrobe. It will make you feel like a princess, enjoying every moment. We are here to meet almost all your clothing needs. Feel free to shake your hands with us and get swept up by magic.
Frequently Asked Questions
During summer, there are innumerable numbers of outfits available for women. Among
all, a middy skirt is the most popular summer wear for women. The hem ends halfway between the knee and ankle. You may also go with a kaftan, co-ord sets, and cotton kurta sets to put on during
summer.
Summer is the season that presents you with the scorching temperature of the sun and
hot air. To survive, people prefer going with cotton clothes. In terms of color, bright-colored
summer wear dresses for womens are highly preferable as they reflect heat, unlike dark colors. Lastly, too much tight dresses must be avoided.
There are ample dressing styles for ladies to choose from this summer. Along with opting for loose summer wear dresses for womens, one may accessorize herself with a hat. The fabric you choose must be exclusively breathable like cotton and popped with print. Investing in classics and loose sandals will also make you look great.
Summer collections for womens are inclusive of loose clothing which is preferred over tight ones. Dresses having loose fittings let in easy exchange of air, thus making you feel comfortable. Such a great facility will let in easy drying up of the sweat that may otherwise release a pungent smell.
Colors make a lot of difference at the time of selecting clothes based on the season. On your way to search for the right type of summer dresses for women, it is better to opt for dresses having light colors like yellow, white, green, and pink. These colors will not only reflect the sunrays but also make you look bright.
During summer, it becomes a bit difficult to maintain a polished appearance as the weather messes with sweat glands. At the time of selecting fabrics for summer wear for women, prefer cotton.
It will absorb the sweat and keep you comfortable all day long. Additional options include sheer, khadi, linen, chiffon, and flannel.